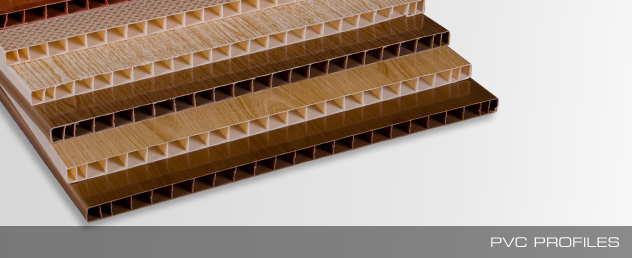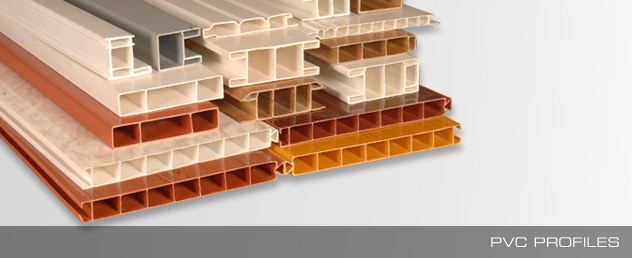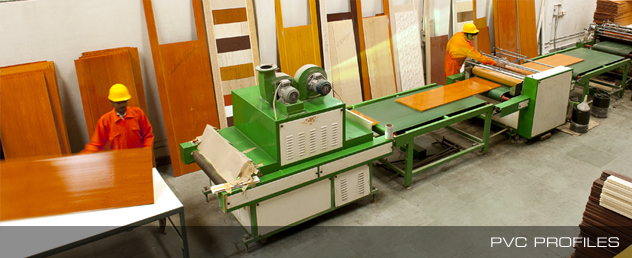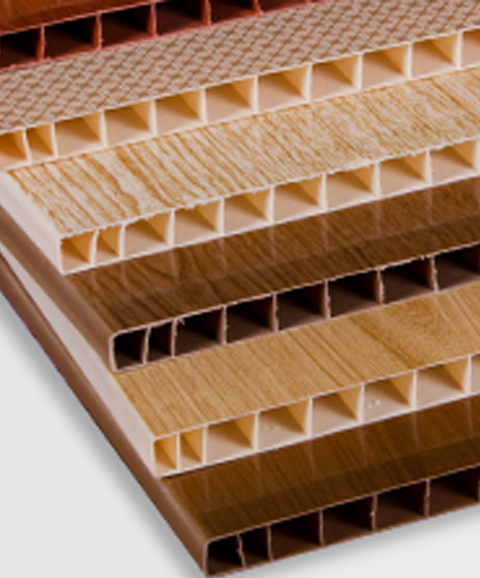 pvc profiles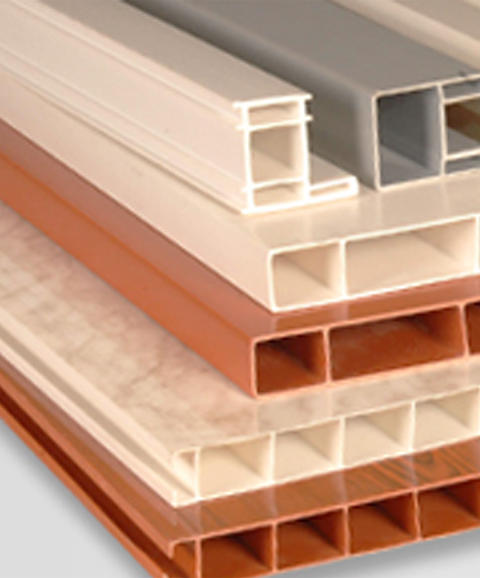 pvc profiles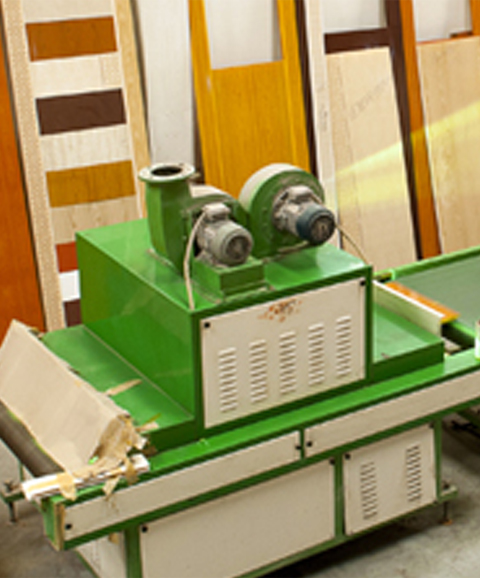 pvc profiles
Introduction
Duroplast Extrusion Pvt. Ltd. is the first & the largest manufacturer of PVC Profiles in Eastern India since 1986.
Being a trusted brand in PVC Profile, Duroplast pioneers the manufacturing and designing of a wide range of profiles for different uses in single panel door, multi-panel, partition, false ceiling, wall cladding, pre-fabricated structures, etc. With its state of the art technology, modern tools & machineries, own design centre and die making unit, we developed the latest concept in producing PVC profiles.
'Duroplast' PVC doors are available in made-to-order sizes in different colours, designs, printed and laminated, so that consumers can choose as per their convenience.
'Duroplast' PVC profiles and doors have been widely accepted by different construction agencies in Central & State Government Sectors like CPWD, PWD (West Bengal), Housing Ltd., KMDA, Railways, MES, Kolkata improvement Trust, Airport Authority of India, Postal Departments, RBI, Architects, Engineers, etc. and many other private sectors.
Technical Features :-

Water Proof

Fire Resistancee

Termite Proof

Chemical Resistance
No Wrap & Distortion

Light In Weight

Maintenance Free
Eco Friendly
Highly Durable
Cost Effective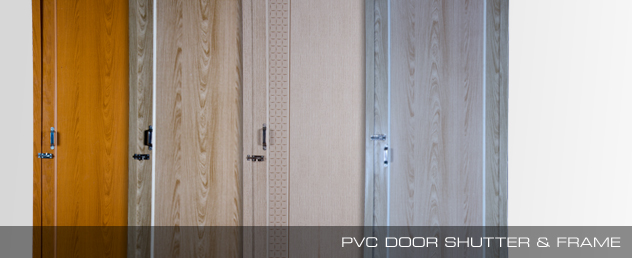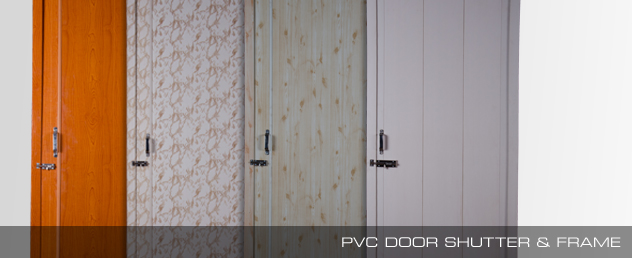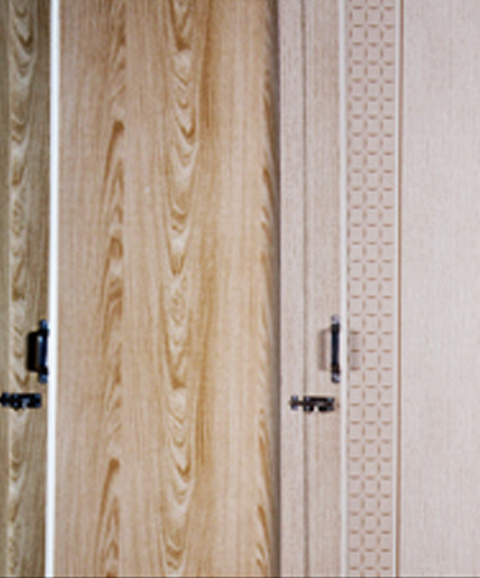 pvc door shutter & frame
PVC Door Shutter & Frame
'Duroplast' PVC doors are available in made-to-order size in different colours, designs, printed and laminated. Doors are made out of high-tech rust proof frames and rigid, extruded PVC profiles. 'Duroplast' doors are available in different thickness with panels, channels, frames and lock rails. The latest addition in the range of Doors is Single Panel Door. The single panel gives unmatched durability and guards against deformation, fitted into any kind of frame, iron, wooden or aluminium.
Heavy Duty PVC Premium Door
PVC Premium Doors are available in made to order size in different colors, like natural oak, rustic oak Mahogany and White lam. This is heavy duty fusion welded door. Since all the corners of the Door Frame and shutter are fusion welded, it adds extra strength. Door & frame is duly reinforced with PVC reinforcement which makes the door durable, rust, water and termite proof.

Designer Glass Door
PVC Designer Glass Doors and frame are fusion welded at all the corners with high aesthetic appeal. Door & frame is duly reinforced with PVC reinforcement which makes the door durable, rust, water and termite proof. This type of doors are incredibly functional and one of the easiest type of door
Designer Glass Door
Rustic Oak
Mahogany
White Lam
Artica Series
Various designs are available for this Artica series of doors and are available in different sizes suitable for use of bathrooms. These doors are for indoor use only.
LED Series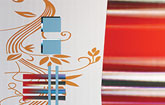 Door Design Orange
Door Design Black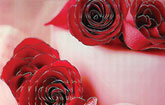 Red Rose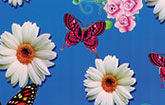 Butterfly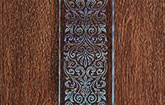 Brown Flower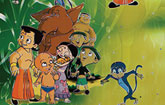 Chota Bheem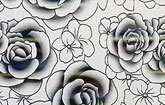 Silver Rose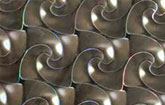 3D Square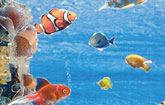 Aquarium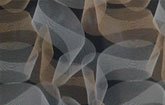 Mesh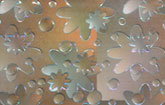 3D Flower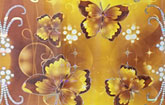 Golden Butterfly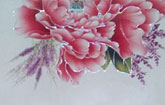 Java
Silver Line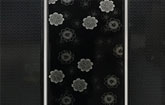 Silver Line Black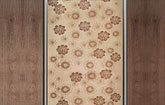 Silver Line Peach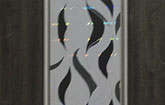 Silver Line Zebra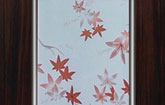 Silver Line White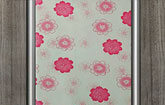 Silver Line Pink
Printed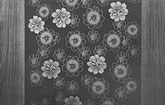 Black Flower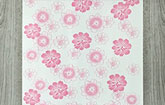 Pink Flower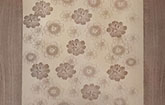 Peach Flower
Ceiling & Wall Panel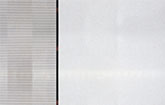 CP-01+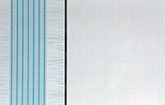 CP-02+ Black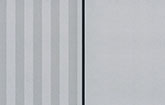 CP-03+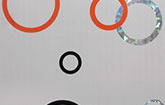 CP-04+
CP-05+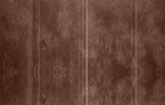 CP-06+
CP-07+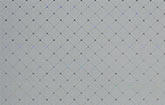 CP-08+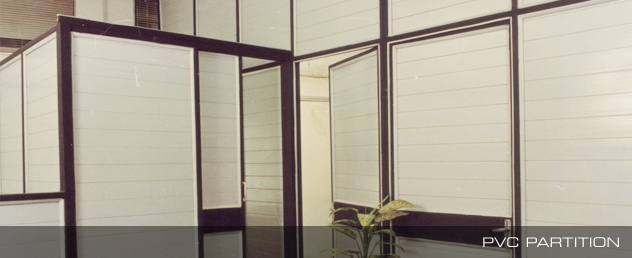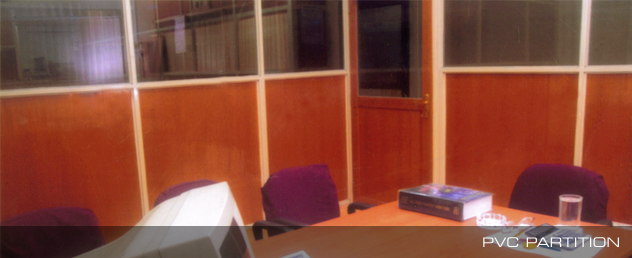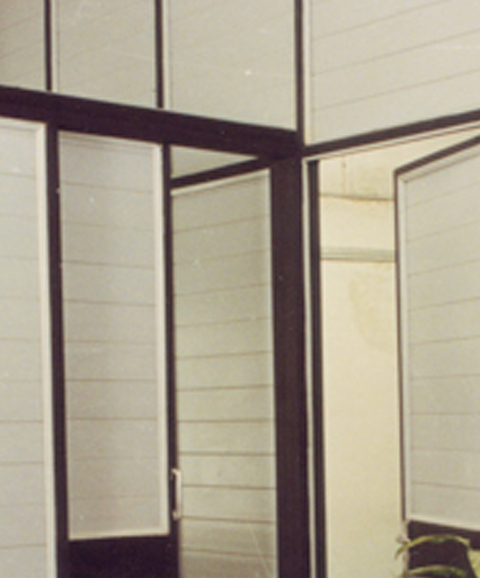 pvc partition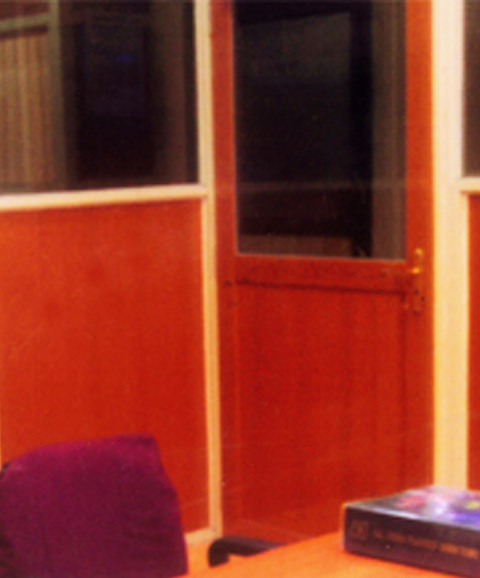 pvc partition
PVC Partition
'Duroplast' PVC partition has been proved to be the best substitute for timber. PVC partitions are fast to fabricate and offer many benefits when compared to fixed construction. No termites or other insects can harm the product unlike other traditional materials. PVC Partitions are relocatable wall systems and are custom made to fit the dimensions of your space.These can be used to make various types of partitions like half or full partitions, cubicles, partition with glass and PVC profile and many other various types of partitions.
PVC partitions has various other advantages over other materials namely, they are waterproof, termite proof, fire retardant, economical, maintenance free, easy to install and available in various color shades and no hassles of painting and polishing.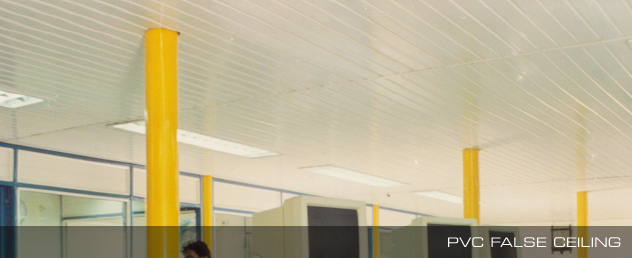 PVC False Ceiling
'Duroplast' has introduced the best concept in false ceiling with its innovative ideas by using different designs of PVC profiles. PVC Ceiling Systems is light in weight, moisture resistant and reduces condensation and subsequent dripping from ceiling onto work surfaces. It is very easy and quick to install. The latest edition is 6 mm thick hollow profile in economical range and yet aesthetic.
PVC ceiling systems solves the problem of dirty, unhygienic ceilings that are difficult and expensive to clean by providing a bright, durable and hygienic surface which is easily maintained. This extremely practical ceiling system is suitable for any area requiring a fixed, non porous, non fibrous and non-absorbent ceiling.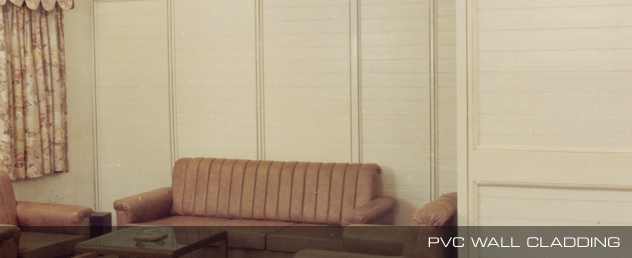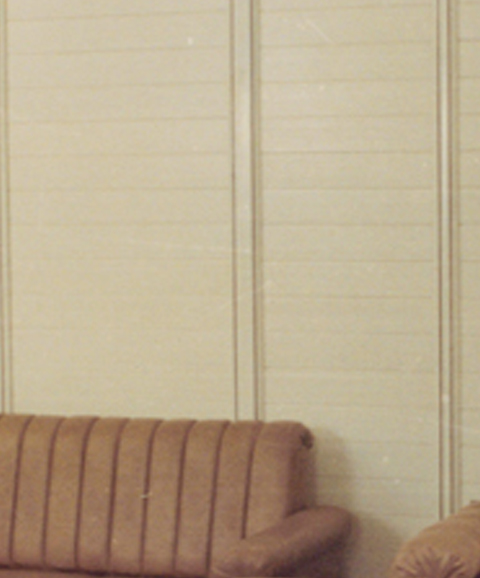 pvc wall cladding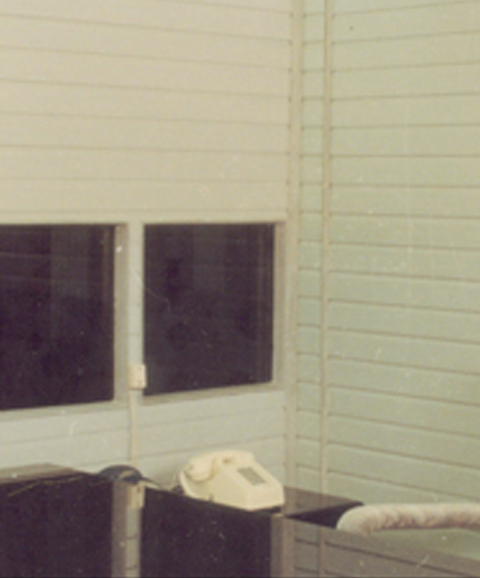 pvc wall cladding
PVC Wall Cladding
'Duroplast' PVC Wall Paneling is suitable for any type of interior application & for better aesthetical look. The panels are waterproof and resistant to wraping and cracking. These are light in weight and can be installed easily. The panels are available in different colours, designs, printed and laminated and do not require any polishing and painting.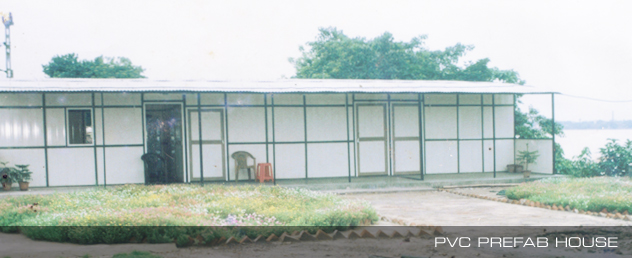 PVC Prefab House
'Duroplast' Prefab House is suitable for school, garden house, rest house, site, security booth, construction site office, etc. in different sizes (from 3 ft. x 3 ft. to 40 ft. x 40 ft.). These houses are very easy to fabricate, dismantle and refix and are very useful for places where permanent construction is not possible.
These PVC profiles can be used to make PUF panels that are thermally insulative, long lasting and much more comfortable to sit in. PVC prefab house has various advantages over other materials such as : they are waterproof, Termite proof, Fire retardant, Economical, Maintenance free and Easy to install
Custom Moulded Profiles
We have our own design centre and in-house facilities for die and tool manufacturing and state of art imported machineries. We can develop any profiles as per drawing, specification and uses in PVC and any other kind of plastic material depending on the different types of applications.
PVC Section Chart
| | | | |
| --- | --- | --- | --- |
| product name | dimension(mm) | section chart | application |
| dpp 45720 | 457x20 | | door,partition panel,shelving system,furniture |
| dpp 53520 | 535x20 | | door,partition panel,shelving system,furniture |
| dpp 61020 | 610x20 | | door,partition panel,shelving system,furniture |
| dpp 68520 | 685x20 | | door,partition panel,shelving system,furniture |
| dpp 76220 | 762x20 | | door,partition panel,shelving system,furniture |
| dpp 76230 | 762x30 | | door,partition panel,shelving system,furniture |
| dpp 76235 | 762x35 | | door,partition panel,shelving system,furniture |
| product name | dimension(mm) | section chart | application |
| dpp 20020 | 200x20 | | door,partition panel,furniture |
| dpp 20020 | 200x20 | | door,partition panel,furniture |
| dpp 20020 | 200x20 | | door,partition panel,furniture |
| dpp 20020 | 200x20 | | door,partition panel,furniture |
| dpp 10020 | 100x20 | | door,partition panel,furniture |
| dpp 10025 | 100x25 | | door,partition panel,furniture |
| | | | |
| --- | --- | --- | --- |
| product name | dimension(mm) | section chart | application |
| dpa3524 | 35x24 | | kitchen cabinate style |
| dpa6030 | 60x30 | | door shutter frame |
| dpa8030 | 80x30 | | door shutter frame |
| dpa9037 | 90x37 | | door shutter frame |
| dpa5038 | 50x38 | | door shutter frame |
| dpa10530 | 105x30 | | door shutter frame |
| dpa10037 | 100x37 | | door shutter frame |
| | | | |
| --- | --- | --- | --- |
| product name | dimension(mm) | section chart | application |
| dpb7024 | 70x24 | | box section |
| dpb10024 | 100x24 | | box section |
| dpb11424 | 114x24 | | box section |
| dpb12024 | 120x24 | | box section |
| dpb12430 | 124x30 | | box section |
| | | | |
| --- | --- | --- | --- |
| product name | dimension(mm) | section chart | application |
| dplr10030 | 100x30 | | door lock rail |
| dplr10530 | 105x30 | | door lock rail |
| dplr12037 | 120x37 | | door lock rail |
| | | | |
| --- | --- | --- | --- |
| product name | dimension(mm) | section chart | application |
| dpf3238 | 32x38 | | door, kitchen cabinate frame |
| dpf4048 | 40x48 | | door frame |
| dpf5845 | 58x45 | | door frame |
| dpf5042 | 50x42 | | door frame |
| dpf5060 | 50x60 | | door frame |
| | | | |
| --- | --- | --- | --- |
| product code | dimension(mm) | section chart | application |
| dpp15010 | 150x10 | | false ceiling & wall panelling |
| dpp15012 | 150x12 | | false ceiling & wall panelling |
| dpp1807 | 180x7 | | false ceiling & wall panelling |
| dpp2558 | 255x8 | | false ceiling & wall panelling |
| dpp10165 | 106x15 | | false ceiling & wall panelling |
Shade Card & Design
Optima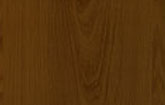 Columbian Brown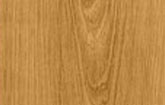 Columbian Peach
Columbian Cherry
Spectrum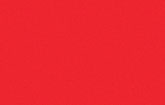 Red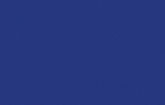 Blue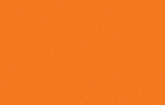 Orange
Designer Glass Door
Rustic Oak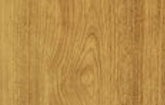 Natural Oak
Mahogany

White Lam
Prime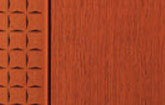 Veneer Red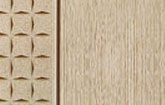 Veneer Peach
Veneer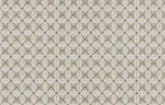 Zodiac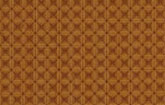 Zodiac Brown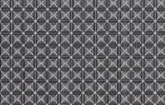 Zodiac Black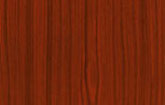 Woody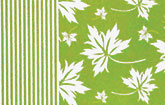 Lovely Green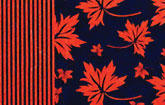 Lovely Blue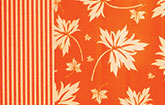 Lovely Orange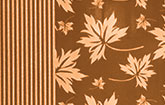 Lovely Brown
Maple Choco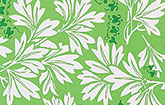 Maple Green
Flora Series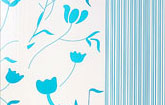 Aster Blue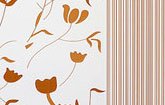 Aster Brown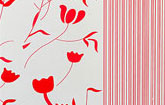 Aster Pink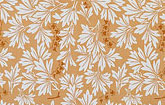 Maple Brown
Maple Choco
Maple Green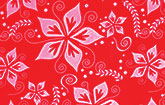 Star Flower Red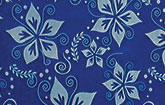 Star Flower Blue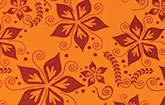 Star Flower Orange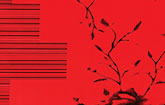 Twig Red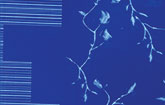 Twig Blue
Classic Series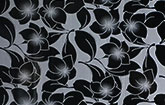 Bell Black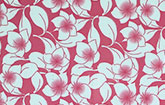 Bell Pink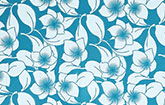 Bell Blue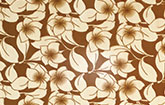 Bell Peach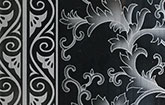 Splendor Black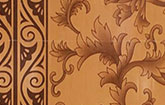 Splendor Brown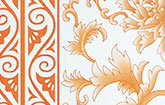 Splendor Orange
Classic Series
Red Rose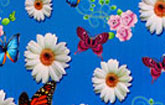 Butterfly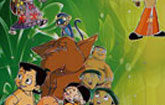 Chota Bheem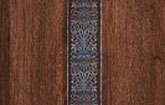 Brown Flower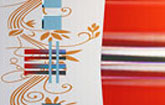 Door Design - Orange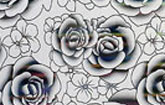 Silver Flower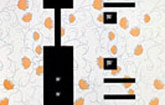 Door Design - Black
Eco Series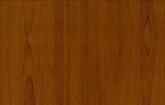 Red Rose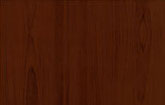 Red Star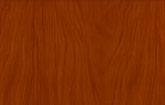 Red Wood +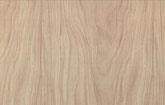 Peach Wood +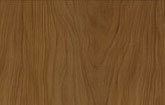 Choco Wood +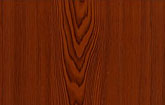 Copper Gold +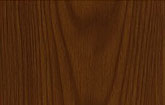 Royal Wood +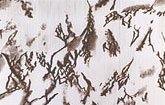 Thunder Grey +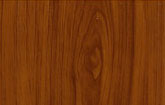 Cottage wood +
*Colors shown in this shade card may vary from the actual